Welcome to Vintage Construction!
LIHTC Development, Consulting, and Construction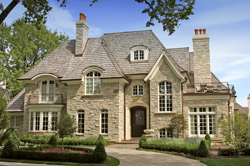 Vintage Construction, LLC provides construction and remodeling to Wichita, Salina, Topeka, KS and the surrounding areas including Oklahoma City, OK. We have established a solid reputation throughout Kansas and Oklahoma for efficient, clean and quality work, since we were founded in 1985. Our staff prides itself in being efficient throughout the entire process of your new home or remodel.
We provide turnkey LIHTC Projects starting with Concept and Application through finished Project ready to operate with Consulting available at all stages.
Always using the best quality products is a main reason why Vintage Construction, LLC is the best choice for your needs. The best products turn into the best results and everyone wants to have the best home on the block. With Vintage Construction you won't ever have to worry about how your home will hold up over the years of living in it.
---
Call us at 316-267-7007 for more information.
---
We provide LIHTC Development, Consulting, and Construction to Wichita, Salina, and Topeka, KS